Upcoming Events
Save the date!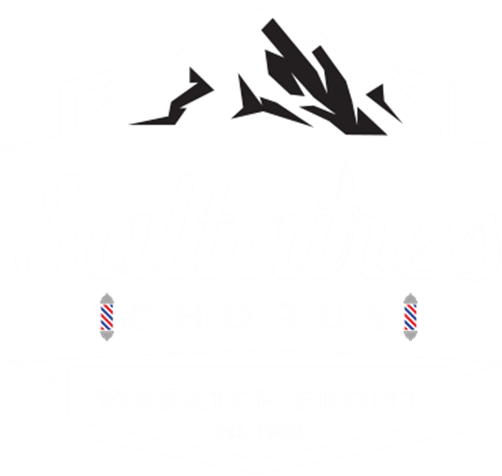 March 4, 2023 – Youth Harmony Day
A free singing workshop for junior high and high school students. Sign up here.
May 20, 2023 – Spring Performance
The Saltaires presents, Hope and Love
Vieve Gore Concert Hall
Westminster College
1840 S. 1300 E.
Salt Lake City, UT 84105
Matinee: 2:00 PM
Evening: 7:30 PM
July 2-9, 2023 – International Convention Louisville, Kentucky
The Saltaires have accepted an invitation to compete at the Barbershop Harmony Society's International Chorus Competition.
September 16, 2023 – Temple Square Performance
The Saltaires will sing at the Assembly Hall as part of the Live Performances Concert Series at Temple Square.
7:30 PM – Go here for more information.

September 21-23, 2023 – Rocky Mountain District Fall Convention
The Saltaires will be competing at the annual convention and contest of the Rocky Mountain District in Ogden, Utah.
Go here for more information.
 October is Guest Night all month long!
Come and sing with us every Wednesday in October! Sign up for our email list to get notifications and more information regarding Guest Night. You will get sheet music and learning tracks that we will be singing.

TBA – Auditions for the 2024 season
If you think you have what it takes to become a Saltaire, we have open auditions each year. See the Join page for additional details, and if you're interested, contact us to audition!