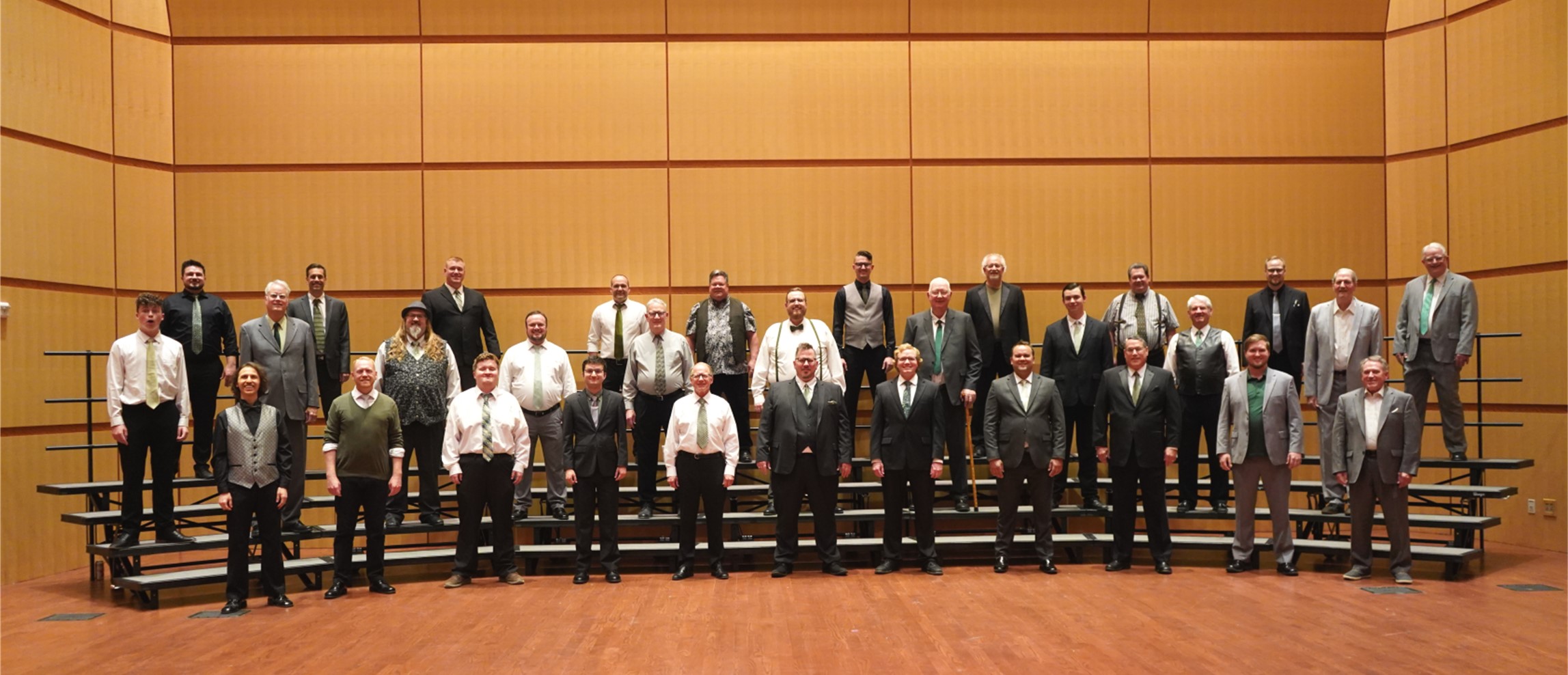 Over the past three decades the Saltaires have developed a tradition of presenting the finest in men's a cappella singing within the Rocky Mountain region.  From entertaining our enthusiastic audiences in our well-known four part barbershop style, to our collaborations with The Utah Symphony at Abravanel Hall, Snowbird, and Deer Valley, we have performed at festivals in the historic Salt Lake Tabernacle, LDS Conference Center, Assembly Hall on Temple Square as well as Brigham Young Park.  We have also performed at regional venues from Zions National Park in Southern Utah to The Ellen Eccles Theater in Logan.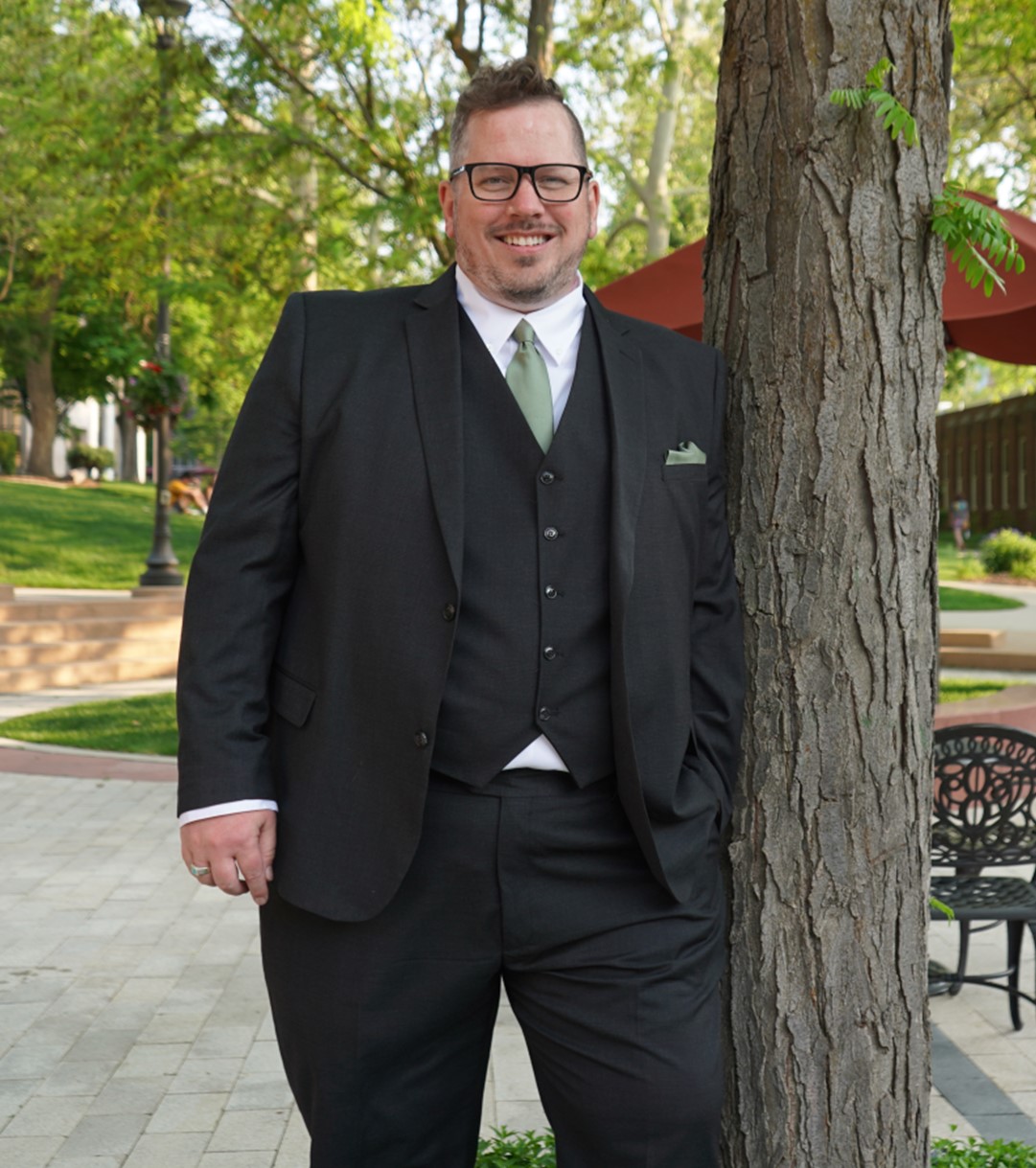 Director Adam Haggart
The Saltaires are delighted to announce Adam Haggart as its new Director. Adam was previously serving as the Saltaires Assistant Director. Adam is passionate about barbershop. He has years of experience with the Saltaires, including serving as a section leader and Assistant Director twice. He was director of The Skyline Chorus from 2010 to 2014, achieving their highest scores at the Rocky Mountain District (RMD) competition. He has sung in many quartets — including winning the Rocky Mountain District quartet competition three separate times, most recently in October 2022.
He was a member of the select choral ensembles at the University of Utah and Snow College and served as musical director of award-winning a cappella groups at both schools.
Adam has been a studio vocalist, soloist, and featured performer across the western U.S. for the last 25 years. He is a passionate vocal coach that does not accept mediocrity from those he works with, and it shows in their performances. Haggart works as a manager for an insurance agency and lives in Cedar Hills, UT, with his wife, Rachelle. He has three amazing and talented children in Jackson, Kiera, and Scotland.
Upon accepting the Director role, Adam stated he is "very excited to sing with my brothers here in the chapter I grew up with and now help guide them along their musical journey. It's a great time to be a Saltaire and continue along our path towards our goal of excellence in everything we do."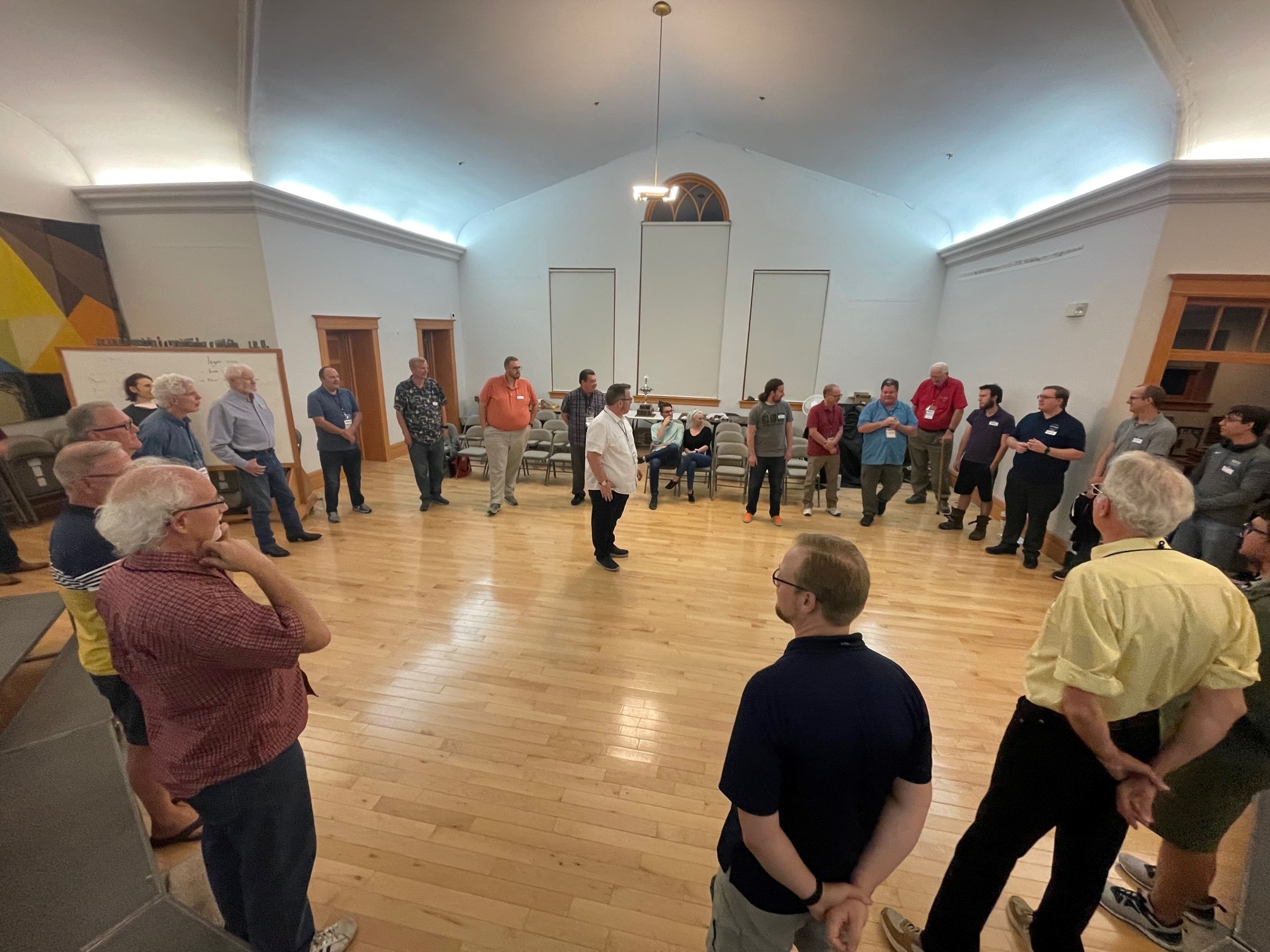 Chorus Leadership
We express gratitude to the following chorus members for their service and leadership:
President: Mark Andromidas
VP Membership: Dave Musser
VP Music and Performance: Chase Butler
VP Marketing: Taylor Fugate
VP Community Outreach: Jimmy Schofield
Secretary: Brian Bean
Treasurer: JD Blades
Board member at large: Wes Brown
Board member at large: Doug Jacobs
Tenor section leader: Jimmy Schofield
Lead section leader: Mark Andromidas
Baritone section leader: Blair Dowd
Bass section leader: Brian Dowd
Website: Niel Westover and Taylor Fugate